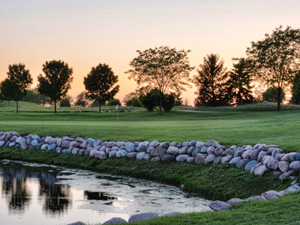 Attention event planners!
There are many golf courses to choose from for hosting your next tournament, but when it comes right down to it the choice is clear: you must pick our facility.
No other course will do as good of a job providing you a top-tier golf tournament experience. We blend years of experience, an eloquent setting and a passion for the classic game of golf.
We've built a solid reputation by successfully hosting tournament after tournament and leaving a trail of satisfied players, sponsors and organizers. It's time for you to find out what has kept hosts coming back year after year after year.
Why do so many event planners choose our course?
Because we provide you with assistance and a staff that knows what event planners need to make any occasion smooth, memorable and affordable. We know the rigorous demands you face. That's why.
Good Old Fashioned Hospitality
You will find that our packages offer a lot of value for your money. We are committed to providing you with friendly and professional service from the planning phase through the production of your event.
27 Holes of Great Golf
We can accommodate up to 216 golfers!** No more cutting off at 144 golfers.
Weekend shotgun starts! **Must begin after 12pm. Groups needing all 27 holes will pay 1 flat rate
Contact us today! 815-886-2132
PS: If you would like a personal tour of our facility and golf course, please call me to make an appointment. I would welcome the opportunity to meet you and show you our club!
Jeff Yackley
Director of Golf
Tournament Request